Website URL: https://mind.capital/
Founded: 2019
Regulations: No Regulatory Oversight
Languages: English, Spanish, Portuguese, French, Italian, Chinese (Mandarin), Russian
Deposit Methods: Bitcoin, Visa, MasterCard, Bank Wire Transfer
Minimum Deposit: $100
Free Demo Account: No
Number of Assets: No Information
Types of Assets: Cryptocurrencies
Trading Accounts and Conditions
Mind Capital claims to be a cryptocurrency investment system and declares that it can give its clients daily profits of as much as 1.5%. Rather than a regular trading system, this broker offers its clients a referral-based MLM program that is focused on getting in new clients.
The broker charges 35% of your profits as its fee.
Mind Capital – Advantages
After going through this broker's website in detail, we can clearly say that no trader will find any advantage in trading with Mind Capital.
Mind Capital – Disadvantages
Here are the disadvantages of trading with this broker:
Mind Capital claims that it is led by the famous Spanish producer, director and radio and TV personality Gonzalo Garcia-Pelayo. Garcia-Pelayo's best known for his many wins in poker and roulette.
That's all we know about this broker's background. There is no company mentioned or, for that matter, any other corporate information available on Mind Capital's website. This broker is completely anonymous.
Dealing with anonymous brokers is a sure way to lose your money. You have no information about the entity or the people who run the brokerage. And remember, brokers that are anonymous operate outside the law. Which means that if you lose your money by investing with them, there is no government authority that will be able to help you recoup your losses.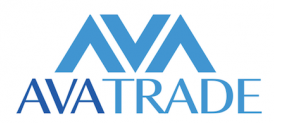 $100
Minimum Deposit
The company was created as a combined effort of financial professionals and experts in web-commerce with the goal of perfecting the online experience for retail traders.

$100
Minimum Deposit
76.4% of retail investor accounts lose money when trading CFDs with this provider. You should consider whether you can afford to take the high risk of losing your money
Leader Has No Experience in Crypto
Despite the fact that Mind Capital claims to be led by Garcia-Pelayo, the man himself has nothing to do with the cryptocurrency world. The question is, why would such a man then lend his name and credibility to a broker that deals with crypto assets?
What we can conclude from this is that the Spaniard was well-paid for lending is name to Mind Capital. This is a tactic regularly employed by scammers, and considering that we know next to nothing about this broker, this point highlights Mind Capital's suspicious operations.
We are not the only ones to have noticed that there is something seriously wrong with Mind Capital. Spain's financial watchdog, the CNMV (Comision Nacional del Mercado de Valores) has blacklisted this broker for targeting its citizens as well as others in the European Union illegally.
The regulator also warned the public that this broker is possibly involved in scamming operations.
MLM, which is Multi-Level Marketing, is known to be a practice that is shady and most legitimate financial service providers won't go near this kind of a program.
A broker running an MLM program takes money before any actual gains are made by an investor. In fact, most of the cryptocurrency actors who have carried out such programs have turned out to be Ponzi schemes.
A Ponzi scheme is a kind of fraud that attracts investors by asking them to invest upfront. Then, it takes the money from recent investors to pay the initial investors.
The scheme is designed in such a way that the unsuspecting investors believe that the profits they are receiving are coming from a successful trade or product. What they don't know is that their money is actually coming from other equally unsuspecting investors.
The schemers continue this cycle until they have made their money, and then they disappear.
Mind Capital claims to be a crypto-trading broker that uses complex algorithms called automatic trading robots (they are called crypto trading bots in the cryptocurrency industry) that carry out trades in Bitcoin and other cryptocurrencies on your behalf.
The main attraction of crypto-trading bots is that you don't need to know anything about cryptocurrency trading to make these trades.
However, we need to point out that crypto-trading bots have a rather unsavory reputation, with most of them actually being scam operations.
Considering how much this broker has already hidden, we were not surprised to learn that Mind Capital has not included key information that traders need to know.
We do not know the list of cryptocurrencies in which it trades, which cryptocurrency exchanges are used for these trades or even what the algorithm being used by the broker actually is.
Mind Capital tries to hoodwink its clients by posting graphs of its platform's historical platform. However, when you look more closely at those charts, you realize that they are just fluff – something anyone with a little bit of knowledge of web-charts can create.
Unrealistic Profits Promised
Mind Capital has promised its customers a return on investment that ranges from 0.5% to 1.5% per day. This is just not possible for a broker to achieve. The cryptocurrency market is so volatile that no broker can actually maintain such high profits on a daily basis.
We also wonder that if this broker has such a successful trading bot that generates such huge profits, then why does it need traders' money?
Strange Withdrawal Condition
When we were reading through Mind Capital's FAQ segment, we found some disturbing withdrawal conditions. This broker states that they will only process your withdrawal request 90 days after you deposit funds in your account.
This is something that no legitimate broker will do. In fact, most brokers today take just a few days to process a withdrawal request, and some of the best take only 24 hours.
Conclusion 
Everything about this broker points to the fact that it yet another Ponzi scheme. Which is why we recommend that all traders stay away from Mind Capital.